The 5 Pillars of Website Design for Small Business Owners
September 07 2021
Authored by: Kristin Johnson • 3 Minute Read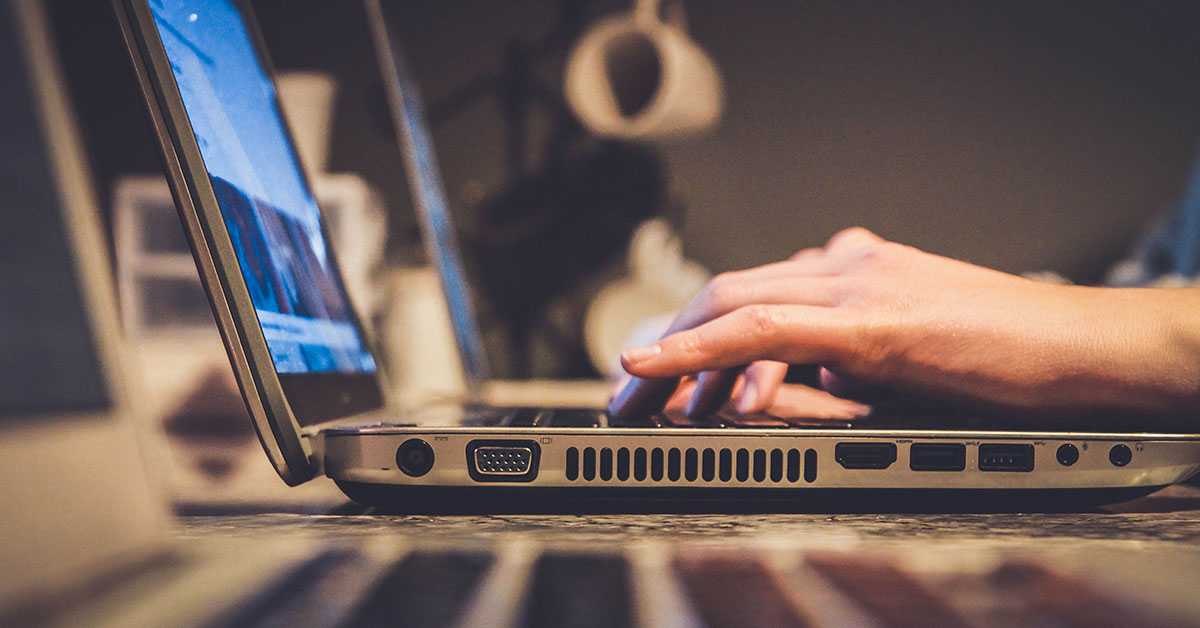 ---
The future of your company might depend on how you design your business website. According to Nasdaq, by the year 2040, it's estimated that 95% of all purchases will be made via ecommerce. More presently, according to Mastercard, e-commerce sales jumped 95% from 2019.
If the recent pandemic taught business owners one lesson, it's this: the power of digital could no longer be ignored, even by small and medium-sized businesses. As brick-and-mortar stores were forced to shutter, local and small-scale shops learned that they, too, can leverage the art of smart web design and development to fuel online sales.
When it comes to web design, your style can go in many different directions, from high-tech and edgy to super minimalistic. While your end product should always be in-line with your brand, there are some fundamentals that can guide your blueprint, no matter your industry.
Launching or redesigning a website can be overwhelming, but these five pillars can serve as your blueprint.
1. Invest in a stellar homepage.
Your homepage says it all. Think of it as your storefront, your business card and elevator pitch all rolled into one screen. No matter the aesthetic, it should look professional and clutter-free. Do not overwhelm your visitor. Think of the customer's short attention span, and then think of the key words and images that will instantly convey what your company is all about.
2. Invest in imagery.
In addition to your logo, the other images displayed across your website will speak volumes about your business. Do not settle for blurry, low-resolution images. And steer clear of cheesy stock photos. Strive for high-quality multimedia. Think of original photographs, infographics, art icons—and yes, even videos—to help engage visitors on your site, communicate brand messaging and entice customers to make a purchase.
3. Content counts.
Before adding a catchy slogan, or penning a captivating "About Us" page, quality content actually begins with the right URL. Make sure your web address matches or closely matches your company name, and make sure it is short, memorable and easy to spell. This will make it much easier for new and existing customers to find you online. From there, focus on search engine optimization and keeping your website current via relevant and timely blogs.
4. Easy-to-navigate.
A website with a solid UX (user experience) is absolutely critical. Just as you need quality content and imagery to engage potential customers, your website must also be easy to load, functional and intuitive to navigate. You want to focus on a clean and simple menu at the top or side bar—as well as the bottom of the site (give your visitors somewhere to go when they are finished scrolling down a given page). Place clear calls-to-action for each product or service offering (think of placements that say "Buy Now," "Book Now" or "Subscribe") to boost online sales. Another pro-tip: have your logo placed somewhere at the top on each page, and link that logo to the homepage. Focusing on a less-cluttered aesthetic will lend itself to easier navigation and better UX.
5. Make it mobile-friendly.
While your desktop website should be clean and clutter-free, your mobile version should be even sleeker and more minimalistic. According to BigCommerce, mobile sales in 2021 are expected to account for 54% of total ecommerce sales, so make sure your web designer is knowledgeable about customizing your website for mobile. And most importantly, be sure to click around and test your site from your customer's perspective. Put yourself in your customer's seat and make sure it's a seamless experience, from homepage to checkout.