Leaving Anyone Behind? The Importance of Website Accessibility for Your Business
May 20 2023
Authored by: Kristin Johnson • 4 Minute Read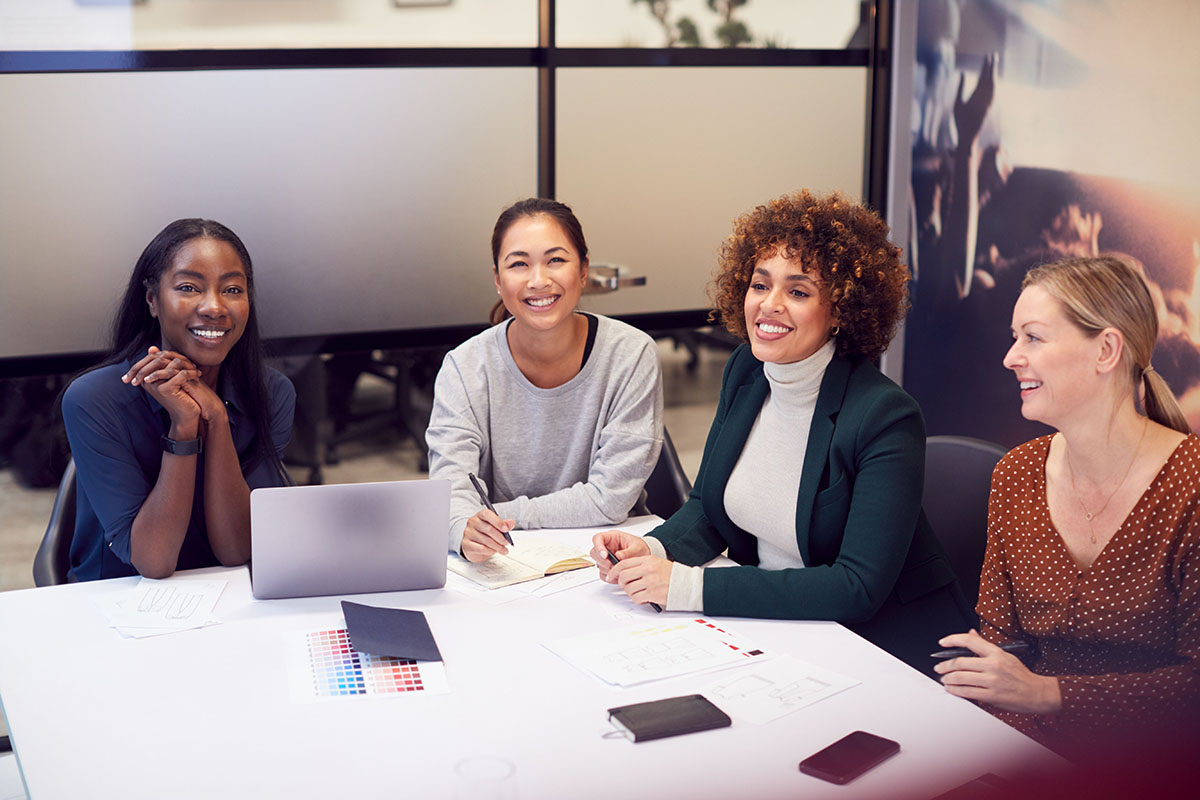 ---
Just as private businesses are also required to make physical locations accessible with things like wheelchair ramps, the Americans with Disabilities Act mandates that they must make their online presence accessible, as well. Ethically, failure to make a business accessible and usable to all groups is a form of discrimination. Economically, it's the elimination of a segment of consumers who can and will find a competitor to buy from, instead. And legally, it can land a business in hot water, with fines or court hearings.
This played out in a very public way when, in 2022, a man won a lawsuit against Domino's Pizza because, even while using a screen reader, the company's website and app failed to even allow him to order a pizza.
Around 5%, or nearly 17 million Americans, experience some form of blindness or vision impairment. This is the most prevalent disability that affects website use. Others include hearing impairment, limited mobility that may prevent them from pressing small buttons, speech impairment or cognitive disabilities like epilepsy. Fortunately, both accessibility technology, as well as web hosting services, have made it fairly easy to build a site that can be read and understood by all users.
So what does being accessible mean?
First, know that making your website accessible does not mean you're rebuilding the wheel. You're simply making sure that your site's elements are compatible with a vast array of accessibility tools that already exist. Many disabled users are likely to be using accommodations on their end of the experience. For example, visually impaired users may have screen magnifiers or screen readers that convert text to audio or Braille.
Meeting the standard of accessibility for visual accessibility tools is fairly straightforward:
Use text that has a high contrast with the background. Avoid hard-to-read combinations like white and yellow.
Use full sentences, with correct spelling and punctuation.
Use descriptive headings to give your pages clear organizational structure that is easy to understand. . These headings allow users to more easily skim a page to find what's most relevant to them.
Ensure site HTML is enabled and effective. The coding in HTML helps indicate things like new paragraphs, headings, images, and even what language the site should be read as. Web hosts and site builders generally make this easy for users, but paying attention to detail and taking care to use the appropriate tools will help make the HTML more accurate and effective.
Use alt text. This is descriptive text that accompanies an image. It's read by accessibility tools to give a detailed description for those who can't see a photo or illustration. Alt text is normally added when you upload any new image to your website. Although not required, it's crucial to not skip this step (for both accessibility reasons as well as SEO.)
Other ways of making a site accessible for more people include:
Use an adaptive site builder that allows your design elements to work no matter what size the screen is.
Use easy-to-find, easy-to-use navigation tools. Having multiple ways of navigating is even better.
Clearly label forms and input fields.
Make all site functions keyboard accessible.
Clearly label buttons and their functions.
Offer built-in tools for navigation help, such as site maps.
Avoid content that flashes or strobes.
Assess the functionality of your site features. Is your shopping cart easy to use and understand? Does it allow user profiles to save personalized settings and preferences?
For a robust guide for how to make your website accessible, reference the Web Content Accessibility Guidelines (WCAG), which was developed by the World Wide Web Consortium and has been consistently cited in rulings regarding web accessibility and standards.
You can also check the accessibility of your own site at any time. There are a number of plugins and websites for this, including WAVE Web Accessibility Evaluation Tools, a free community service by WebAIM at Utah State University.
It's worth noting that many of the guidelines for accessibility overlap with common standards for good user experience in web design, and good SEO – in fact, many of the same elements are noted in Google's guide to rankings. And with the tools available to us today, an accessible site is a very achievable goal for businesses.
It's a move that ultimately boosts business, brings a company into legal compliance, and tells its customers who have disabilities that they want to include them in their services and in their community.