Improve your User Experience with these Design Essentials
April 05 2021
Authored by: Kristin Johnson • 4 Minute Read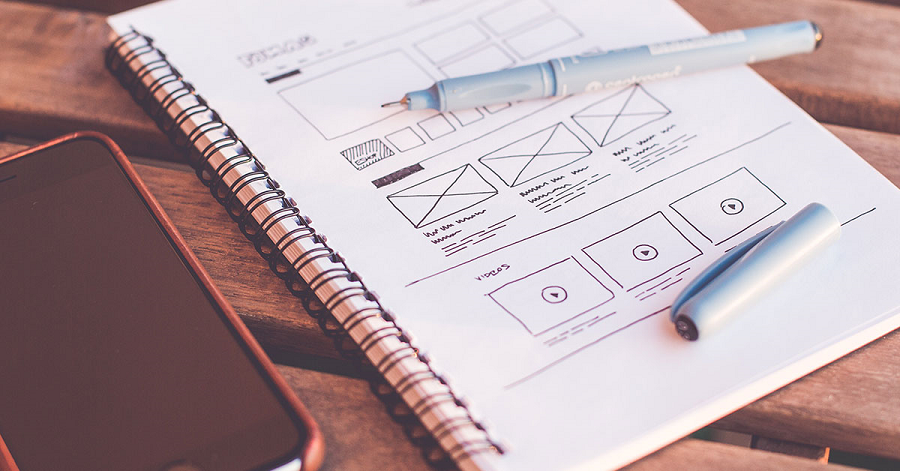 ---
It's no coincidence that the world's most loved brands like Airbnb, Netflix, and Peloton are all revered for their simple, effective, and performant products, which center on the user experience (UX) above all else.
No matter how large or small your business is, entrepreneurs can not ignore the concept of UX. After all, your customers may only ever interact with your brand or business by interacting with your website or mobile app, which means your only chance to make an impression is through the user's experience.
"The most loved companies understand just how vital user experience is to their core identity," says Kim Stearns is the Director of Product at Synapse Studios, an app software development company with over a decade of experience building for the web. "They have been able to build a loyal following of devoted customers on the back of that UX." These beloved companies use design and UX as a whole strategy for acquiring and retaining customers.
"More than ever, customers are more demanding of good design and a UX as a prerequisite for doing business with a company," she adds. Customers are simply less willing to put up with frustrating software or an app that's ugly or uninspired. That's because customers know good design connotes quality: people will choose the easy-to-use, beautiful option, even if it has fewer features than a competitor because good design makes people happy.
Think of good UX as "a secret ingredient" that could bring in new users, drive adoption, and cement loyalty, says Tim Scott, head of experience design at Frogslayer, a custom software development and business innovation consulting firm. "When you take the time to understand your users and their needs, you empower your team to adapt your product to provide a good experience for your users."
The keys to user experience are all rooted in principles that businesses of any size could (and should) follow.
Here, Scott lays out a step-by-step roadmap for kicking off a UX strategy:
First, listen to your users and learn about their pain points, goals, wishes, desires, what they might do before they use your product or service, and what they might do afterward. Don't try to substitute your knowledge and experience for what your users can tell you first-hand. After all, isn't this approach what started your entrepreneurial journey? The same principles apply to UX.
Second, after you've designed a draft solution to your users' problems, go back and put it in front of your users. See if it solves their problems. Make sure it has utility, usability, and appeal.
Here's a primer on Scott's essential elements of utility, usability, and appeal.
Utility - you must deliver something of value to your users.
Usability - the most valuable thing in the world is meaningless if you can't make use of it and leverage its value. Ensure that your users can make use of your product.
Appeal - strive to create elements in your designs and interactions that are appealing and delightful to users. A product designed with these elements will encourage people to engage with your product, stay involved, and bring others to join them.

And last, for businesses on a budget, Scott recommends relying on prototypes and mockups which are inexpensive ways to test your solutions before your team officially launches an expensive product. "Again, listen to what your users are telling you in this process," he says. "Make changes to your plans and improve what you're going to build."
II. What are the essential design elements that will not only help improve user experience--but help your business achieve goals as well?

Here, Stearns of Synapse Studios highlights what you must keep in mind in order to thrive for the long-term and bring your UX to the next level:
Focus on clear goals and calls-to-action on every screen: a path that sends a customer on a journey without a dead-end by using contact forms, newsletter sign-ups, or links to downloads.

For typical consumer brands, mobile is now the primary method people use to access your site: as high as 65%-75%. Your website should be fully responsive: built to look good on the desktop but function flawlessly on mobile as well.

Optimize for performance and load times. Users are more challenging than ever to acquire and even harder to retain, especially when 75% of visitors leave if they have to wait longer than 5 seconds for your website to load. There are ways to deliver rich experiences that don't degrade performance, but it can be tricky to pull off.

Embrace analytics to give yourself an objective way to evaluate the effectiveness of your UX efforts. Using tools such as Google Analytics and Google Tag Manager can provide you a clearer picture of where your user experience might be lacking and causing low conversion rates or high customer churn. It would be best if you focused on the biggest offenders first for the most improvement.
Stearns wraps up with perhaps the most doable and affordable tactic of all: simply spend time every week with your customers and observe them using your website or software. JetBlue's CEO famously flies in the back of the plane to experience his company's product from the customer's point of view. "This sort of exercise will provide you with all kinds of information on what's working, where users get stuck or confused and what might be missing" she says. "Even better, customers are often excited and happy to give their opinion when asked."