Cultivating Resilience: WRASAP's Vital Support for Farmers and Farmworkers
October 30 2023
Authored by: Dustin Loup • 3 Minute Read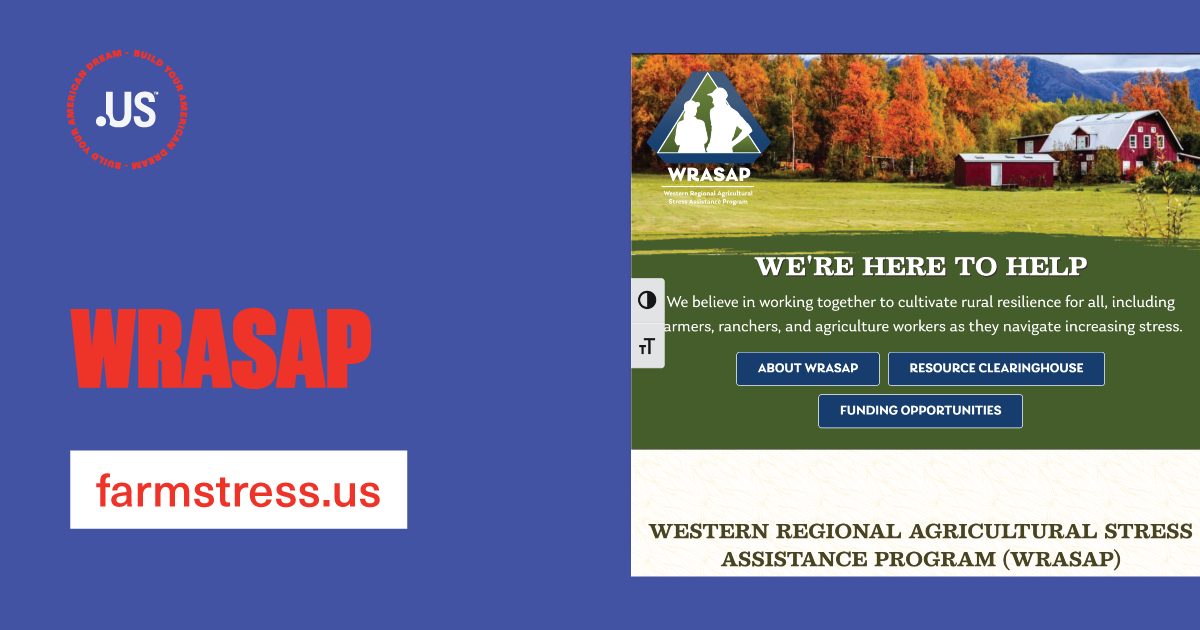 ---
Agriculture is at the core of our systems that produce the food we eat and the fibers that make up so many of the materials we rely on in our daily lives. These agricultural systems place a large physical and mental toll on the farmers and farmworkers that ensure that these systems continue to meet our needs as a country.
Farmers and farmworkers face a unique set of stressors – uncertainty of environmental conditions amplified by changing climates, fluctuating prices intensified by inflation, and working remote, and often isolated, locations. Additionally, given the financial risk and the highly physical nature of agricultural business, farmers and farmworkers face the added pressure to work through physical pain and injuries. These factors lead to high rates of stress, anxiety, and depression among agricultural workers.
Despite this reality, access to mental health care can be a challenge with barriers ranging from lack of health insurance, an overall shortage of resources, and a perceived stigma around mental health issues. For some farmworkers, these issues may be compounded by the linguistic barriers and immigration status.
This is where the Western Regional Agricultural Stress Assistance Program (WRASAP), located online at farmstress.us, comes in. WRASAP is a group of organizations and community members across the Western region of the United States, including 13 states and 4 territories that care deeply about the agricultural community. The group works together to strengthen the resilience within the agricultural community by supporting communication and collaboration with partners across the region to offer funding opportunities, support in navigating resources, compassion, and education.
To fund solutions, the WRASAP Mini Grants Program offers up to $10,000 for efforts to reduce agriculture-related stress and/prevent suicide through outreach, professional development, and translation of resources.
To help navigate resources, WRASAP operates a Resource Clearinghouse for a wide range of resources available in each state and territory across the region. The clearinghouse is designed to enable farmers, farmworkers, and their families to identify, locate, and understand how to access the resources they need to address the many potential stress factors they face as part of their everyday lives.
Beyond funding and resources, WRASAP also educates and builds community, through a series of events across the region in both spanish and english. These events, such as "Pizza for Producers," provide a space for learning and sharing that can be critical to breaking down stigmas and easing feelings of isolation.
With over 30 organizations collaborating around this work, WRASAP has accomplished a great amount since their initial working group formed in 2019 and evolved to include WSU Skagit County Extension and Montana State University as the host institutions.
"It's been an honor to lead the Western Region Agricultural Stress Assistance Program," said Principle Investigator, Don McMoran, of Washington State University. What started as nothing has now become an Army of like-minded individuals and institutions located in the western United States and territories to reduce farm stress and prevent suicides in farmers and farm workers."
In the event of a mental health crisis, the National Sucide Prevention Lifeline can be reached 24/7 by calling 988. The Lifeline is staffed by professionals that provide free and confidential support for people in distress, prevention and crisis resources for you or your loved ones, and best practices for professionals in the United States.